Sketch A Day, Day 85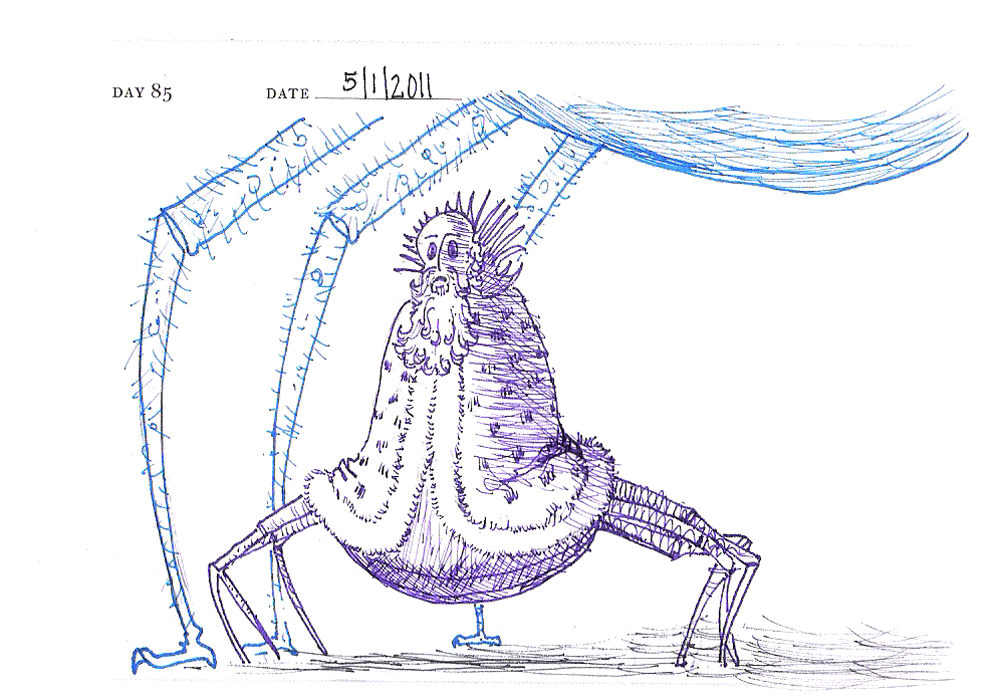 Spider King may be a mighty king, but he is still a little fish when Spider Queen shows up.
This entry was posted on Monday, August 29th, 2011 at 10:29 am and is filed under New work, Sketch. You can follow any responses to this entry through the RSS 2.0 feed.
::comments: