Sketch A Day, Day 73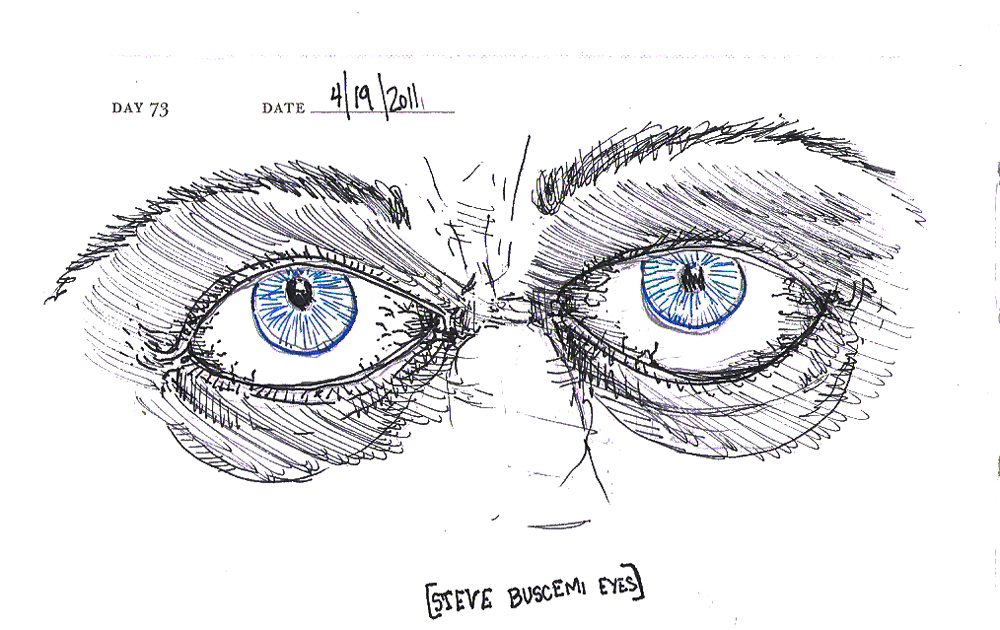 Yeah. Photoshopping Mr. Buscemi's eyes onto pictures of young women is a real thing. And it has scarred me.
This entry was posted on Thursday, August 18th, 2011 at 10:26 am and is filed under New work, Sketch. You can follow any responses to this entry through the RSS 2.0 feed.