Sketch A Day, Day 71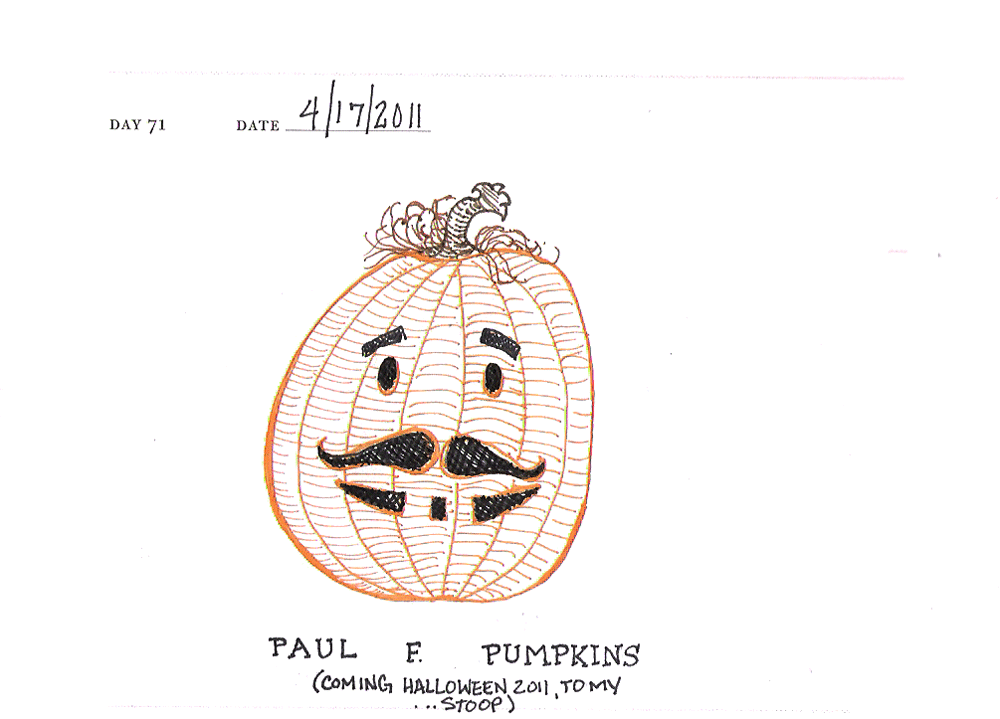 Go listen to Paul F. Tompkins podcast,  the Pod F. Tomkast. Love it.
*UPDATE – I did not carve the Paul F. Pumpkins this year. Definitely next year. . .
This entry was posted on Tuesday, August 16th, 2011 at 10:12 am and is filed under New work, Sketch. You can follow any responses to this entry through the RSS 2.0 feed.