Sketch A Day, Day 303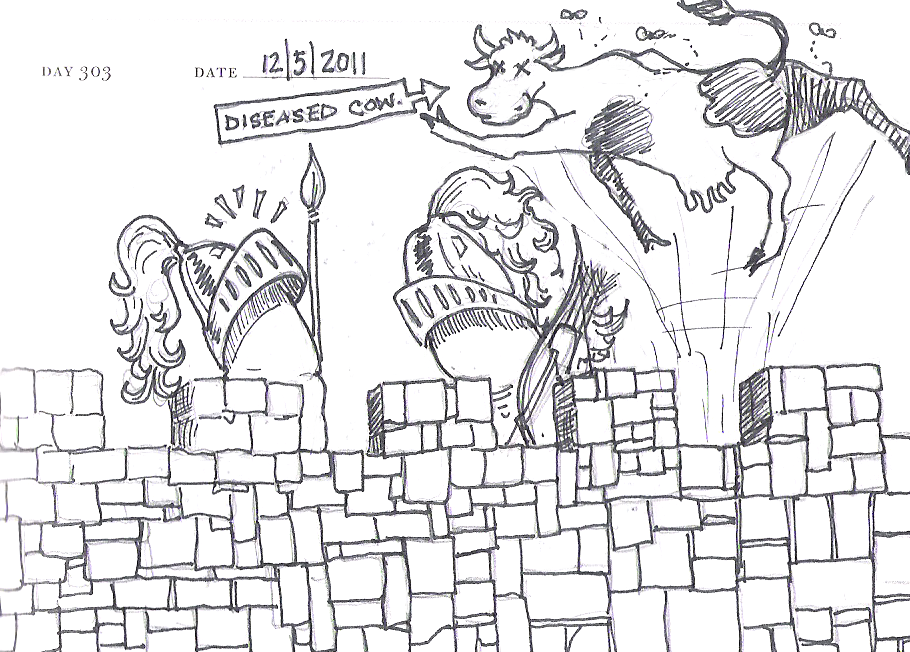 Thumb historians have (slowly) typed volumes of books on siege thumb-warfare and how diabolically cruel it could be.
This entry was posted on Monday, April 23rd, 2012 at 10:21 am and is filed under New work, Sketch. You can follow any responses to this entry through the RSS 2.0 feed.