Archive for September, 2010
Thursday, September 30th, 2010
Here are some business cards I designed for the convention.  I really liked how they turned out.  Click on the image for a larger version.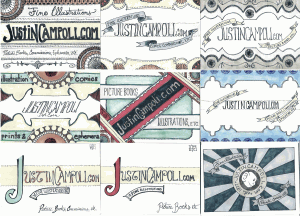 They're all drawn free-hand with Prismacolor Markers on Bristol or Illustration Board.  The black is a .005 Prismacolor Premier Marker, which is new for me.   And I actually like the Prismacolor quite a bit over the Micron Marker that I've used in the past.  The Micron's nib tends to disappear into the metal casing before the ink has run out.  The Prismacolor does not have that problem, being quite sturdy.  I recommend highly.  Please to enjoy.
Saturday, September 25th, 2010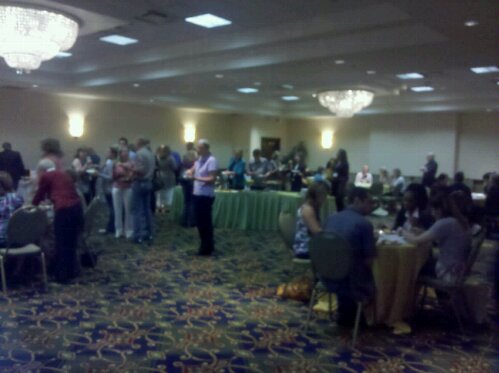 Here we are at the SCBWI convention. Many great speakers and super-talented attendees.  Below are some links to some of the aforementioned super-talented people I met.  I did not get a card from everyone, so I'll be updating with new links as I find them.
Sean M. Monson – no website
Tuesday, September 21st, 2010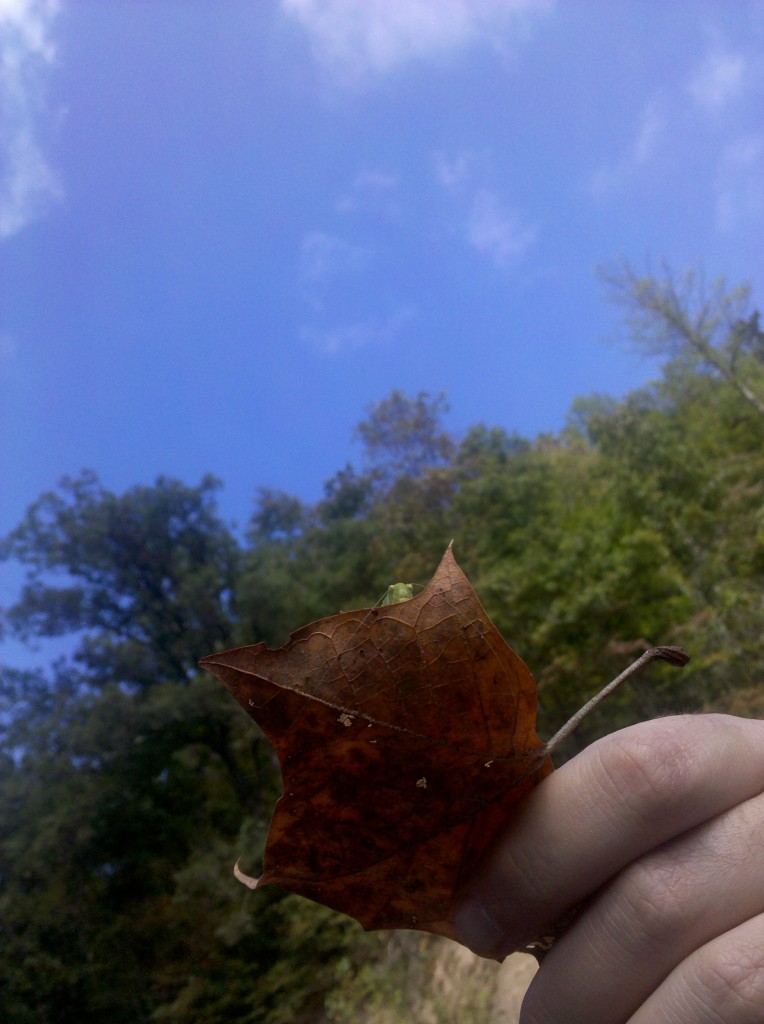 This guy kept landing on my shoulder and staring at me. I put him on this leaf and he seemed perfectly happy after that.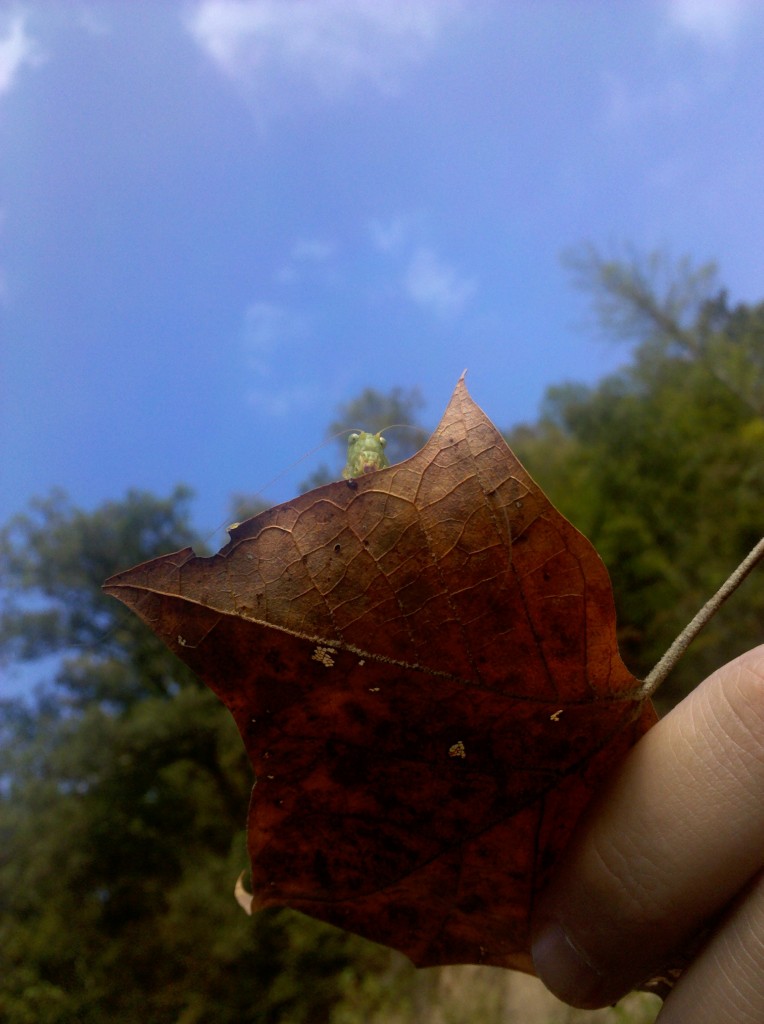 Apparently it's pronounced "Katy did." The katydid's camouflage is truly amazing up-close. Here is a side view of his leaf pattern.

These photos were taken with my Motorola Droid.  More art to come!