Archive for September, 2009
Wednesday, September 23rd, 2009
Giclee prints are now available for purchase here: http://www.justincampoli.com/buy
These prints won't last forever!  Oh, the prints themselves will last a very, very long time, but the supply of them won't last since each is technically a limited edition of 15.  The ones posted were the most requested, but I'll also be taking requests for prints of any of the items in the portfolio section—just email me for details. 
Thanks!
Wednesday, September 23rd, 2009
Inks are done and I've started painting.  Some progress shots: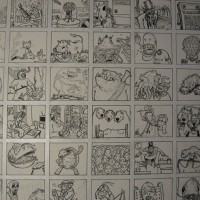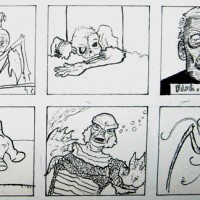 My wife's favorite: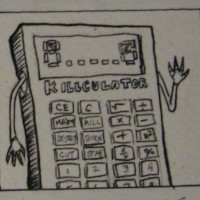 I've started the watercolors.  I thought about scanning the inks and coloring digitally, but I just really like how this paper takes paint.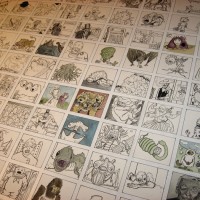 Paint is mostly American Journey from Cheap Joe's and I'm using a size 2 Winsor Newton Series 7 sable brush.
Stay tuned!  Big news coming in about 30 minutes.
Tuesday, September 15th, 2009
Pencils are done!  I've started inking.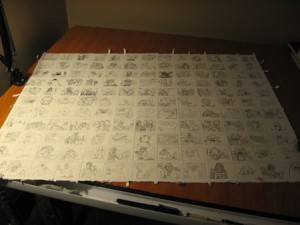 Once that is complete, I'll scan it and post it for everyone to click through and see each one individually.
You can see the inking equipment below.  It's pretty simple, I use speedball super black ink and a Winsor Newton Series 111 brush, size 00 to do much of it.  I also have a Pigma Micron 005 for some of the smaller details—these rectangles are about 1.5″ x 2″ so they are pretty small to begin with and for some of them I put in a lot of detail.
More to come.